News
Pakistani Prime Minister visits China for Olympic opening ceremony and holds bilateral talks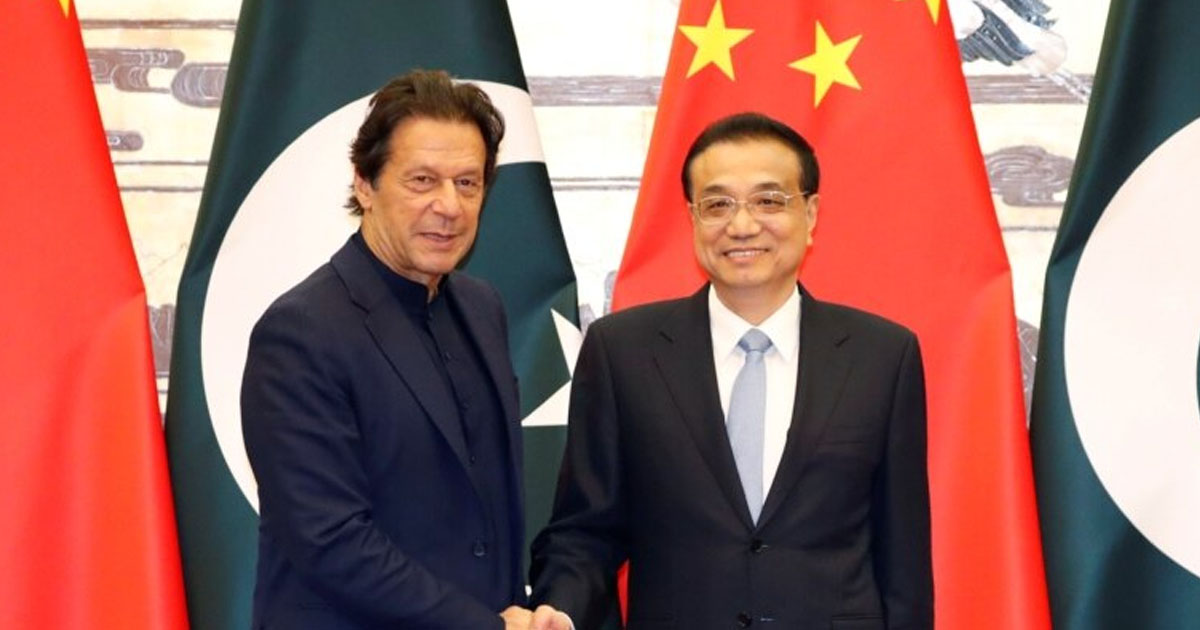 Pakistani Prime Minister visits China for Olympic opening ceremony and holds bilateral talks. Pakistani Prime Minister Imran Khan arrived in China on Thursday for the opening ceremony of the Winter Olympics and for a meeting with Chinese leaders on deepening the traditional close relationship between the two countries.
Pakistani Prime Minister visits China for Olympic opening ceremony and holds bilateral talks
Several key ministers accompanied Khan on a four-day visit to Beijing, where they will focus with President Xi Jinping and Premier Li Keqiang on "stronger" economic and trade cooperation, including the China-Pakistan Economic Corridor, officials said.
China has invested billions of dollars in infrastructure projects in Pakistan under the China-Pakistan Economic Corridor, known as the flagship of Beijing's global Belt and Road Initiative.
The China-Pakistan Economic Corridor is planned to connect Pakistan's Chinese-run deep-water port of Gwadar in the Arabian Sea with China's western border region of Xinjiang.
Officials said they expected the discussions in Beijing to "further accelerate" Chinese investment in Pakistan.
Shaukat Tarin, a member of the Pakistani delegation and Minister of Finance, said in a recorded video, "This trip to China is very important to us, especially politically and economically."
Tarin said, "We will convey to China, Industry is moving into Pakistan because the [China-Pakistan Economic Corridor] special economic zone is now ready, and if you do that, it's a win-win."
Khan's visit comes at a time of growing tensions in the historically volatile relationship between Pakistan and the U.S. It comes as Pakistan faces the diplomatic challenge of maintaining a delicate balance between the two world powers amid growing tensions between the two world powers.
Prime Minister Khan has repeatedly said that rather than siding with the so-called Cold War-type "camp", Pakistan would prefer to remain neutral and help reduce tensions between the United States and China.
"Geopolitical imperatives have created new alignments in our region, reminding many of the ideological confrontation of the last century," Khan wrote in the Chinese-language Global Times.
The September 2001 terrorist attacks and subsequent U.S. leadership The military incursion into Afghanistan has witnessed the stabilization of relations between the United States and Pakistan, as Pakistan has provided the U.S. military with its own ground and air access to continue the fight against Taliban rebels and international terrorists.
But the withdrawal of U.S.-led foreign forces in late August and the return of the Taliban to power in Afghanistan have left U.S. policymakers unhappy with allegations that the Pakistani military secretly helped the Taliban seize power in Kabul, which Pakistan denies.
Critics say U.S. President Joe Biden and his administration appear to be downgrading ties with Pakistan because Biden has not had direct contact with Khan since taking office more than a year ago.
Tensions in bilateral relations and Washington's close ties with India have led the Pakistani government to close ties with Beijing to meet its economic and defense demands.
U.S. officials deny any challenge to relations with Pakistan. Despite the strained bilateral relationship, Pakistan remains the main recipient of overseas donations of U.S. Covid-19 vaccines, having received nearly 43 million doses.
"Pakistan is a strategic partner of the United States. We have an important relationship with the Pakistani government that we cherish on several fronts," State Department spokesman Price told reporters on Wednesday.
Price also denied reports that the United States forced Pakistan to choose between the United States and China.
"We see a range of benefits from a partnership with the U.S. that other countries typically don't find in relationships that the People's Republic of China seeks to develop around the world," Price said.
Officials in Washington have criticized China's Belt and Road Initiative . "Initiatives, including the China-Pakistan Economic Corridor, are a "debt trap" for developing countries, including Pakistan.
Both Pakistan and China see the criticism as unfounded, arguing that the CPEC project has ended Pakistan's power crisis and laid the foundation for Pakistan's sustainable economic development.
Khan has vigorously defended China's controversial human rights record, in particular denying allegations of mass abuses by the Chinese government against the Uighur Muslim minority in Xinjiang.
"There is a lot of criticism in the West about China's treatment of Uighurs," he told a group of Chinese journalists in Islamabad before visiting Beijing. "But our ambassador went there (Xinjiang) and he told us that this is not actually
the case." Mustafa Hyder Sayed, executive director of the Pakistan-China Institute, stressed the importance of the Khan-Xi meeting. He said the two leaders last met face-to-face in October 2019.
Said said, "China and Pakistan have always been very close in history, but the recent new cold war has actually brought the two countries closer, and China has become Pakistan's largest and major investor."