Media wall design for living room gives a special feel to any home interior. A media wall is a fashionable media accent piece that enables you to install your TV inside your existing wall along with any home TV satellite boxes as well as cables, then place an electric fireplace straight underneath. Although it seems pretty simple, it is incredible.
Must see: Modern Tv Cabinet Design For Living Room
Media walls typically offer good storage as well. It's ideal for maximising vertical wall space and making the most of small living rooms, and it helps organise and streamline a space.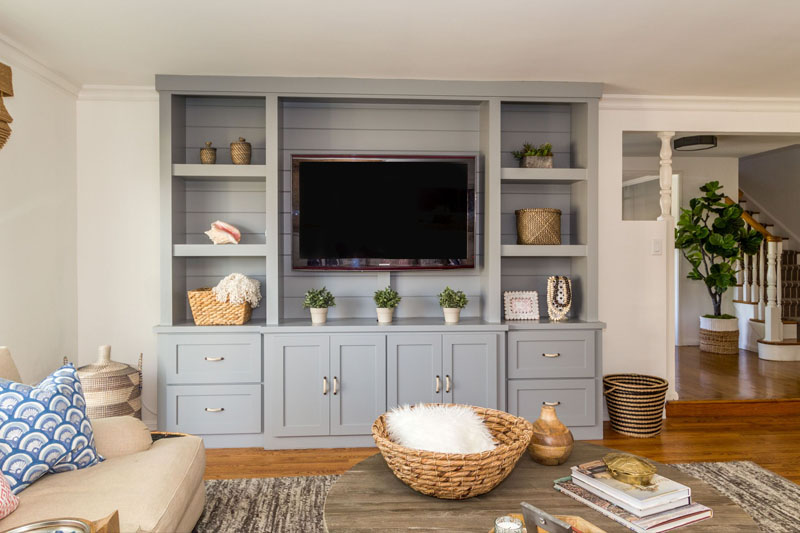 Your media wall's appearance can be greatly enhanced by lighting, which also gives your entire living room decor texture and dimension. Wall sconces are a fantastic way to light your media wall.
To avoid harsh lighting while watching TV, think about hardwiring a sconce & installing a dimmer if you need accent lighting. You can also use beautiful hanging lights for media wall decor.
Speaking of softening the appearance of a media wall with decorative items, if your living room has fixed shelves, you have countless options for designing a special showcase around your TV/soundbar unit. You have complete discretion over what you put on display, including picture frames, sculptures, and vases.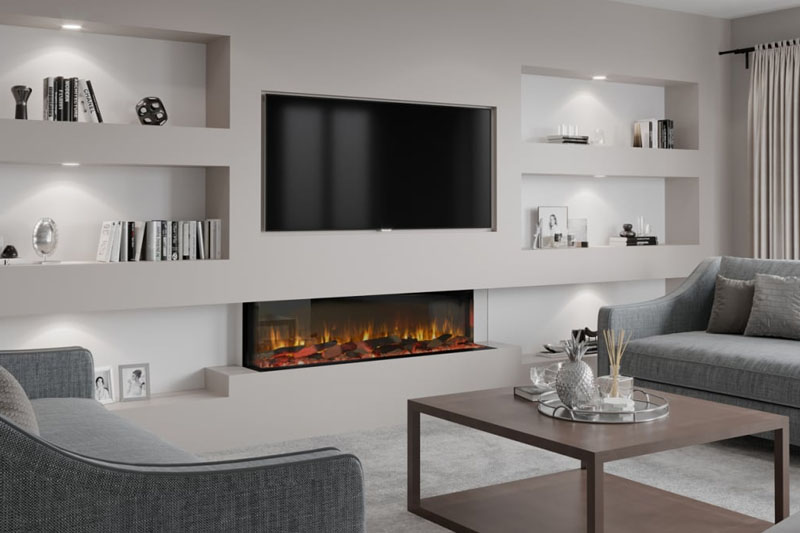 Although media walls are typically installed in living rooms, there is really no reason why you couldn't have one in another room. Hallways & unused landings are excellent locations for setting up a reading or media nook that you can use at any time of day, though we probably wouldn't recommend having one in the bedroom.