Toddler bedroom ideas that look super cute are quite challenging. Decorating the nursery is a milestone for parents, but the transformation to a toddler room is an amazing experience your child can share with you. Style, function, and, of course, fun are all important considerations when designing a toddler room.
What is a Toddler Bed?
A toddler bed is a small bed made specifically for toddlers. Around one and a half or two years of age, a child is capable of escaping an infant bed, at which point they are frequently moved to a toddler bed. Between the ages of five and seven years, they outgrow toddler beds and must change to a regular bed.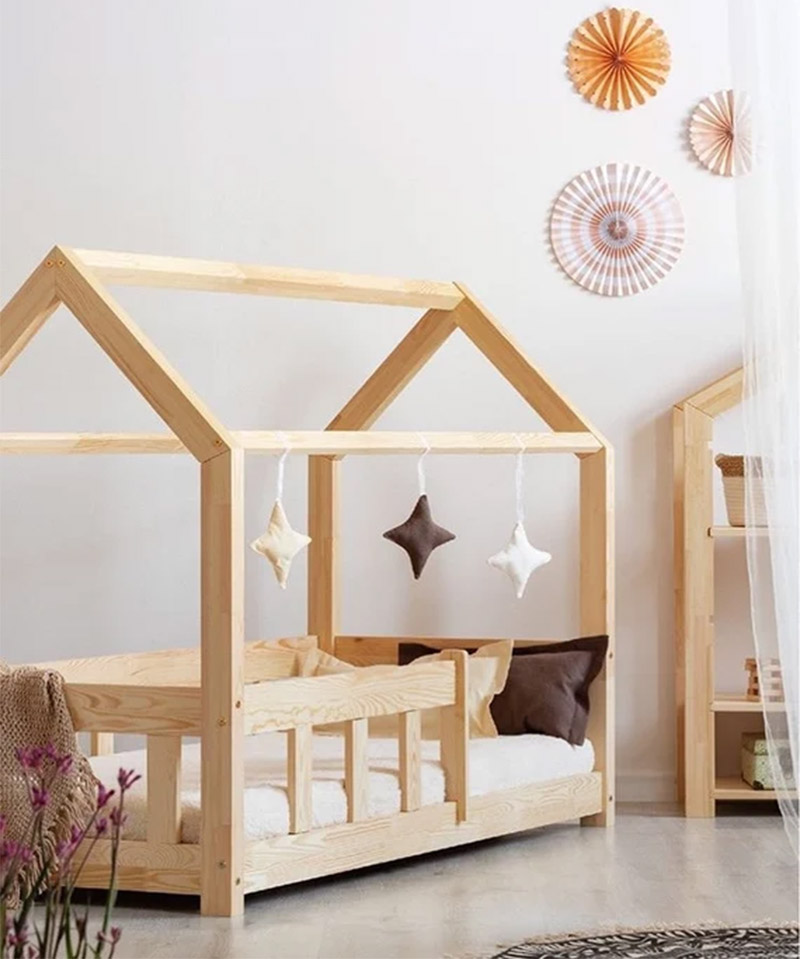 Instead of being totally enclosed like an infant bed, toddler beds typically include low-side rails (cot sides, sometimes removable) on each side to prevent unintentional rolling out of the bed while sleeping. A toddler bed is low to the ground to allow the occupant safe and simple entry and exit.
Toddler Bedroom Ideas
We've compiled a list of incredibly cute decor ideas for your baby boy or girl's special spot, including smart storage, chic decor, theme ideas, and tricks for maximizing a small space. Have fun decorating!
1. Contrast Color Scheme
Using a typical color scheme may appear boring at first. You can add bright colors to your little one's room to give it an amazing look. If you are confused you may use primary colors in a room. This demonstrates that a high-contrast color combination can have a good level of personality.
2. Floral Pink Bedroom
Enchanting florals and frothy fabrics are a big hit with any toddler who prefers pink. This is the type of kids' room where cute dreams are made & fanciful days are unavoidable.
3. Graphic Design Toddler Bedroom
Allow your cute baby to embrace the transition from crib to big-kid era. Monochrome accents, subtle superhero elements, & graphic walls amplify your child's playroom.
4. Rainbow Color Palettes
Why limit yourself to typical blue and pink color palettes when you can embrace the entire rainbow? You can use unexpected hues of orange, pink, yellow & lime green in your toddler's room to embrace his/her bright streak. It's fresh without being overbearing.
5. Add a Colorful Chandelier
Lighting may even make or break a certain room in the house, especially your children's room, but did you realize that the fixture itself is important as well? You might add a colorful chandelier to the mix for a low-impact manner to make a big statement.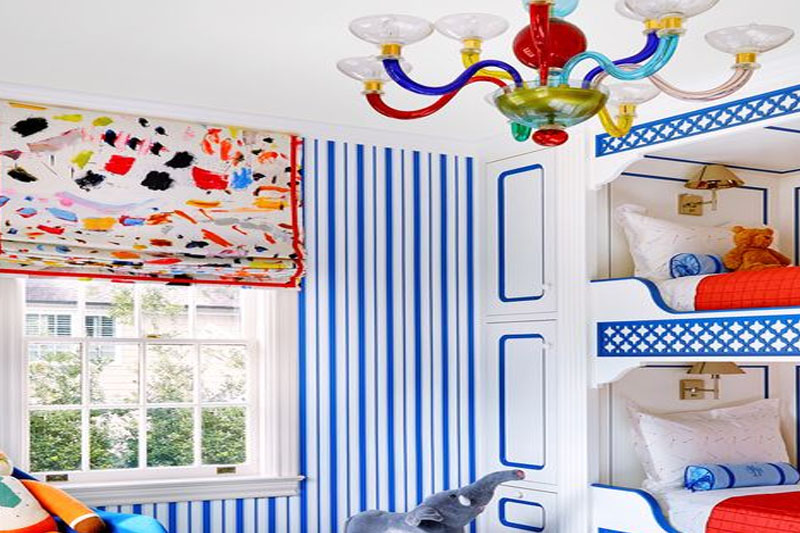 6. Add Bunk Beds
Bunk beds are a key element in any toddler's bedroom for a reason. They not only make the best use of limited space, but they also provide plenty of entertainment for your child. Your child can spend time on each level or even save that open area for a coming-up sleepover.
7. Toddler Bedroom Ideas with open closets
Toddlers enjoy having options and having options becomes easier when we know what we've got. Aside from your child's preference for this layout, we love a not-for-space in the house for a variety of reasons, not the least of which is easy access. For starters, knowing that everything you offer will be on showcase encourages organization and allows you to keep consumption under control. It also creates a visually attractive corner of the room, allowing any covered closet storage to be used for a dull utility that should be kept out of sight.