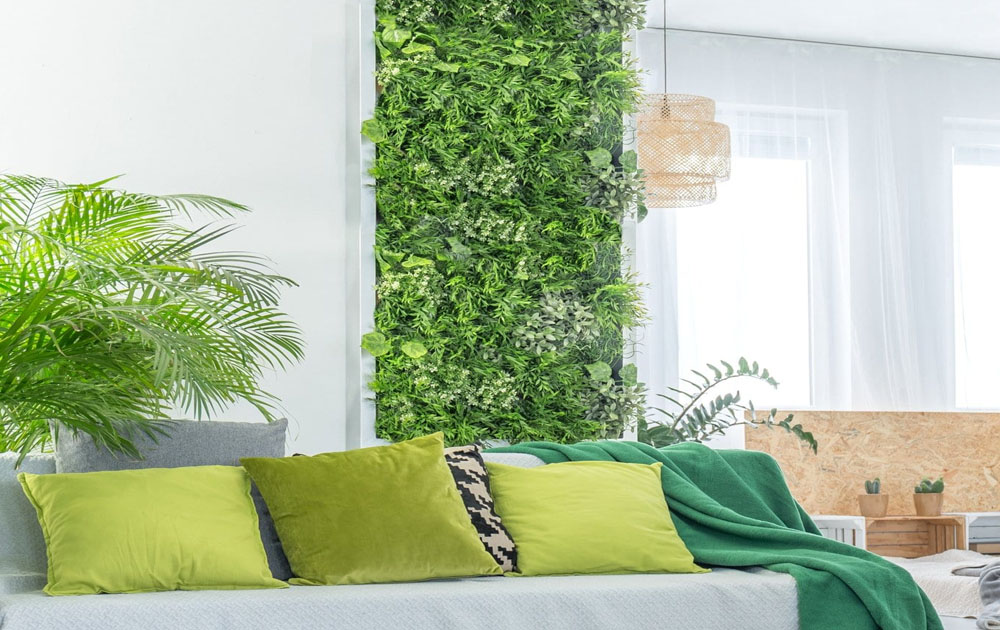 Wall decoration with plants can add an aesthetic appeal to any dull and boring interior. Green plants are known to brighten and refresh any space, but have you ever assumed using them as wall decorations? Houseplants, with their natural texture and spectacular colour variations, are amazing modern alternatives to typical wall art.
Continue reading to learn how to start designing wall decoration with plants, which plants to consider, and how to maintain your wall for a pure breath of life in your space.
Choose a suitable location
When it comes to designing your plant wall, start with the basics. Choose a suitable location for it. Make an assessment of your surroundings and ensure that there is enough light wherever you intend to build your wall.
If you don't have a space with natural light, then you'll need a site with natural lighting through a window or skylight as indirect light is ideal for most plant walls.
Sunshine Tip: Using grow lights will not only end up making your plants healthier but will also allow them to grow and flourish as they would outside.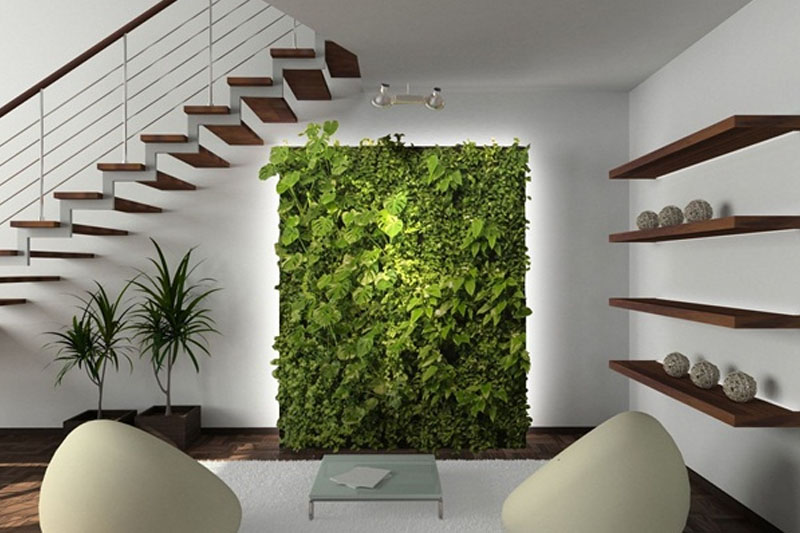 Create your own plant wall
When dealing with living plants that need growing medium & regular watering, you'll want a properly designed plant wall.
Systems made of some breathable materials are typically less expensive, but they run the risk of issues such as wall damage and mould if not properly maintained.
There are various DIY methods available for building your own wall structure, and materials such as wood pallets, chicken wire, and landscape fabric can be used. These methods, however, have the potential to malfunction quickly if not executed correctly and are probably nicely suited for outdoor plant walls.
Sunshine tip: Using a plastic system is usually a better option because it is water resistant and durable.
Choose the right wall plants
When it comes to the plants that will live on your wall, choose minimal houseplants to ensure their success. Since your plant wall may not provide optimal lighting for indoor plants.
The best indoor plant wall plants are pothos, philodendron, succulents, dracaena, anthurium plants and different types of jade plants. All of these plants are hardy and will thrive with a little lack of care. Ferns look lovely on plant walls, but they lose their leaves frequently and can make a mess. It's significant to have fun as well as experiment with different plants but make sure they all require the same level of care.
Regular care of wall plant
Plant walls, like any houseplant, necessitate regular care and because your wall contains many different plant different types, it can be overwhelming firstly. Watering is an important part of plant care, and most homeowners choose hand watering for their walls.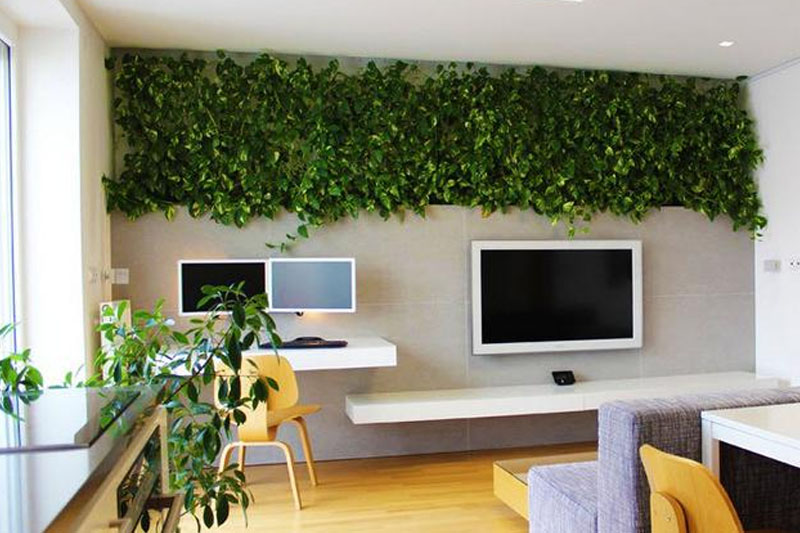 Keep inspecting wall plants for pests
Along with routine watering, one more significant aspect of maintenance is inspecting your plants for pests and diseases or signs of illness on a regular basis. If you find any pests on your plants or a plant that appears to be sick, remove it from the wall & replace it to prevent the pest or disease from spreading to other plants. Cleaning and pruning are also necessary to keep it looking healthy as well as vibrant.
The most exciting aspect of plant wall surfaces is that they improve over time and are constantly evolving.
If you love to surround yourself around green then just have a look at red leaf plants for home decoration and how to hang plants from ceiling.