Flower bed ideas front of house is a fantastic way to show beauty they are the first thing people notice when they go in. This gives you the opportunity to flaunt your gardening & landscaping abilities. As a result, the finest & boldest blooms frequently make it to the front yard.
Flower Bed Ideas Front Of House
And, if you really want to make a fantastic first impression, these incredible flower bed ideas in front of the home are a fascinating place to start.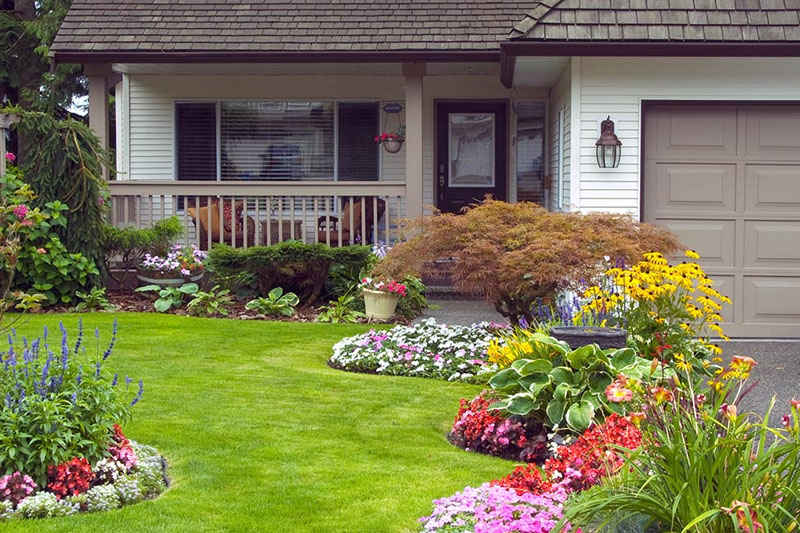 Evergreen shrubs
Shrubs are an excellent alternative for low-maintenance flower bed ideas for the front yard. There is an incredible variety of shrubs to pick from, including several evergreen kinds for year-round appeal.
Many shrubs have blooms, so pick a variety of shrubs to give interest throughout the year, such as witch-hazel, dogwood, and cotinus (smoke tree) for winters appeal and camellias, azaleas, and rhododendrons for spring. You may always underplant the bushes with spring bulbs or summer evergreen if you want minimal front yard flower beds with blossoms.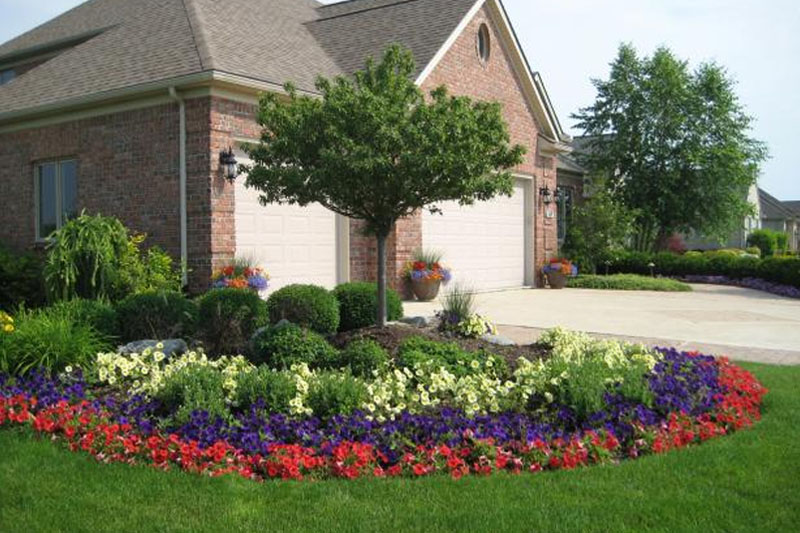 Stone raised beds
Natural or manufactured marble raised flower beds are difficult to beat for a genuinely lovely background to a groomed lawn. In addition to the natural beauty of the stone, you may use it to create curving lines to outline your front yard flower beds. Again, thick hedging may be employed to provide background structure, while blooming plants and roses can thrive in front.
A carpet of season flowers in the front can give way to colourful summer bedding, ensuring that your flower beds always look fantastic.
Beautiful flower wall
A magnificent floral wall is difficult to top for an immediate eye-catching effect. A flower wall is one of the easiest ways to improve the aesthetic appeal of your house. It might be hung on an outside wall or a front fence with the same impact.
Hanging plants, such as lobelia, trailing fuchsia, bacopa, or nasturtium, are ideal for a flower wall since the trailing plants will hide any supports, such as a trellis or post. Alternatively, create a highlight out the pots and add texture with succulents.
Tiered, raised beds
One of the greatest flower bed ideas for the front yard is raised, tiered flower beds. They save space, give an attractive focal point, and are simple to maintain. Wood raised beds could be tiered, making them simpler to access for gardeners with limited mobility.
Raised beds suit almost every planting style, from formal bulb flower beds to shrubs and showpiece trees to summer annuals. Plants can be positioned to accentuate height or tumble over the sides for a softer appearance.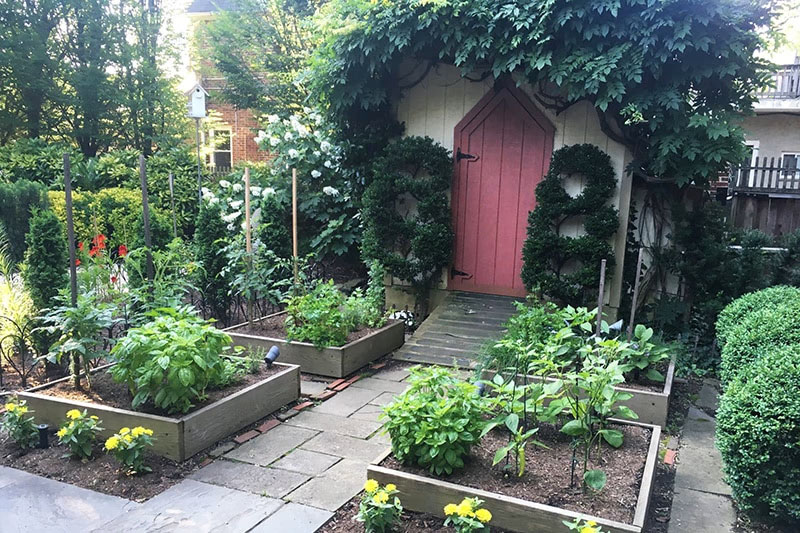 Flower baskets to hang
Hanging baskets are another excellent alternative for front yard flower ideas. The choices are infinite, whether you go for impact with several hanging planters or make a dramatic statement with a pair of great focal hanging baskets.
There are plenty of beautiful trailing plants to pick from. Mix and mix for variation, stick to one plant for a unified appearance or go utterly unusual with trailing tomatoes. If you have the room, why not compliment your hanging basket plants with some ground planters and pots?
English country garden
What can be more beautiful for flower bed designs front yard than a traditional English rural garden? Use typical cottage garden plants such as speedwell (Veronica), catmint, and forget-me-nots. Include some traditional English roses as well.
Plant taller plants in the back and lower-growing species in the front for the ideal front yard garden bed along a picket fence.
Decor with colourful flowers
Simple flower bed designs for the front yard can work particularly well for modern styling when less is more. Make the palette limited, such as utilizing lush shrubs with one eye-catching infusion of colour, because these planting ideas are often more about fascinating structure than a riot of colour.
Close-cut hedging, such as a trim boxwood hedge, along with towering yuccas and garden flowers lend structural interest to the flower bed, while colourful shrubs such as cordyline and Pieris add a touch of brightness.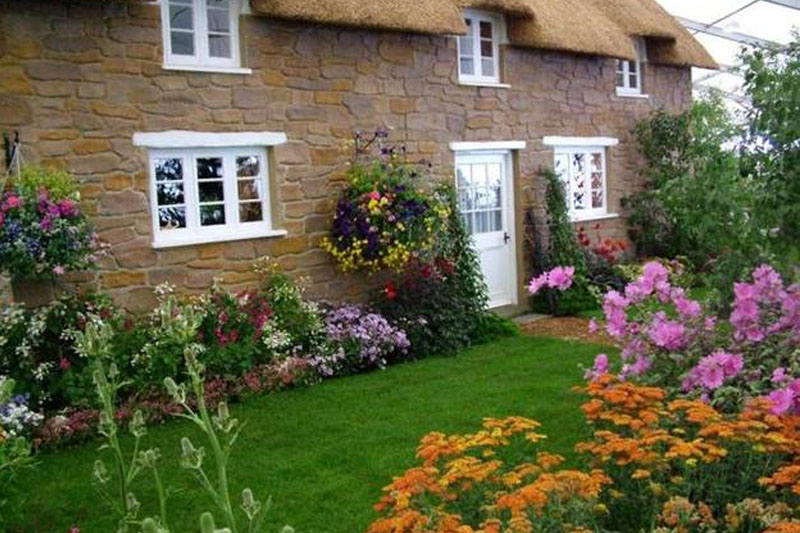 Use of unusual planters
Last but not least, try a planting concept that is a little wild and quirky to add some distinct ambience to your front yard flowers. An antique bicycle hanging with flower pots is a terrific way to draw attention, while a potted wheelbarrow, rowboat, or baby's pram will also provide some unique curb appeal.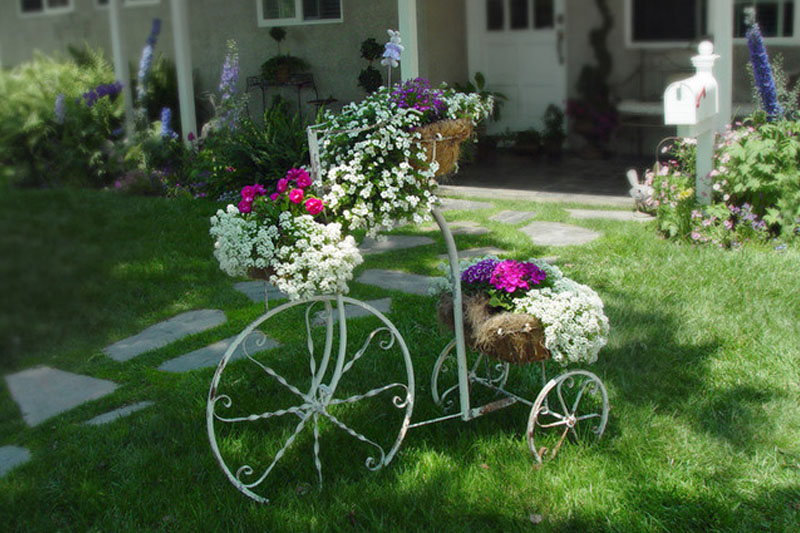 A wheelbarrow may also be used as a planter and can be carried from one location to another. A row of boots filled with trailing succulents, as well as a fence strung with old denim planted with flowers, will make you smile.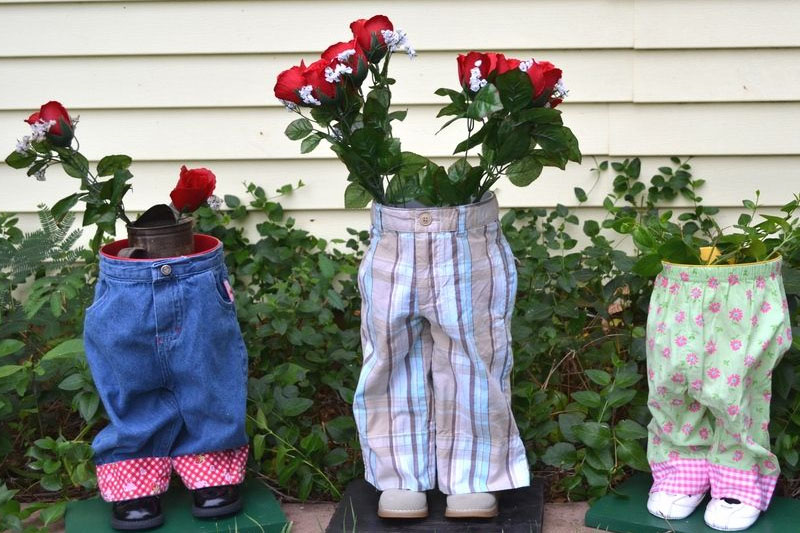 Must see: Modern Spring Wreath For Front Door