News
Biden announces action to strengthen critical mineral supply chain, end reliance on China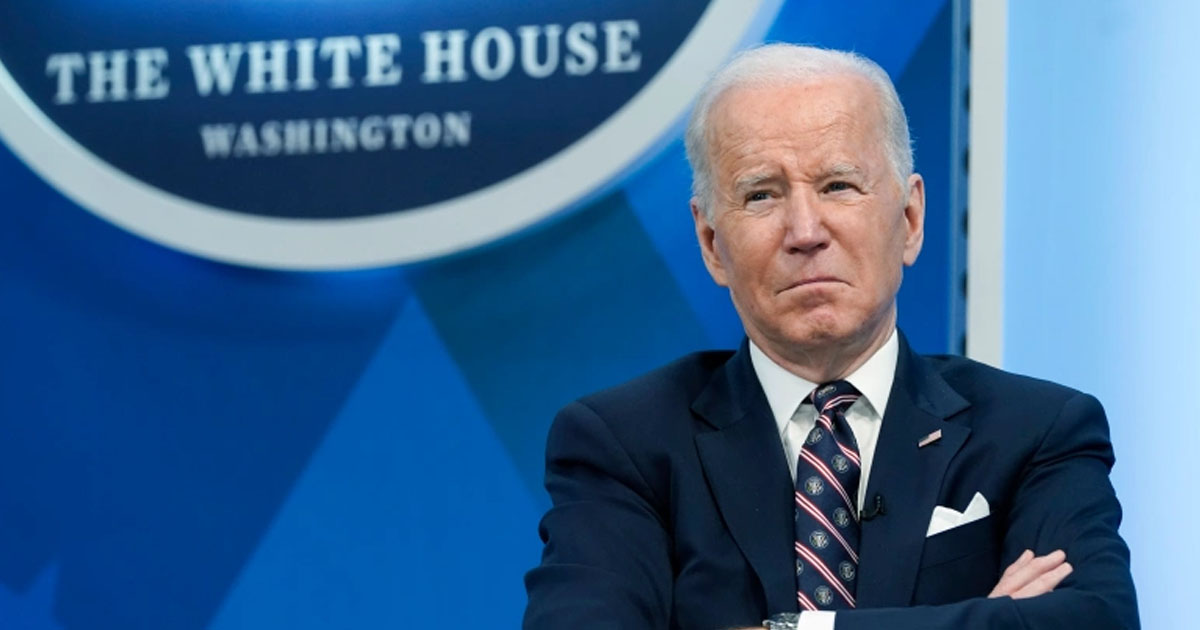 The Biden administration announced Tuesday (February 22) actions by the federal government and private companies that they say will strengthen supply chains for rare earths and other critical minerals. The measures will reduce reliance on China, a major producer of these minerals, they said. Analysts believe that the government's purpose is to achieve reasonable self-sufficiency in these critical industries to safeguard U.S. national security.
Biden announces action to strengthen critical mineral supply chain, end reliance on China
President Biden was at the White House Tuesday afternoon with business executives from the mineral supply chain and clean energy industries, community representatives, labor leaders, California Gov. Gavin Newsom and Energy Secretary Jennifer Granholm, among others. A major investment in domestic production of key minerals and materials was announced at a video conference held, ending reliance on China and ensuring that these resources benefit communities and create high-paying jobs in sustainable production.
"China controls most of the global market for these minerals, and we cannot build a future made in America if we ourselves rely on China to power the products of today and tomorrow," Biden said in his remarks.
"It's not anti-China or anything else," he added. "It's supporting the Americans. That's why I'm taking action."
The federal government will give MP Materials, the rare-earth miner that owns the Mountain Pass mine, a decision on the basis of a fact sheet released by the White House ahead of the meeting. Invest $35 million to separate and process rare earth elements to build a complete end-to-end domestic permanent magnet supply chain.
In 2020, the government provided $9.6 million in funding to the company that owns the only rare earth mine in the United States.
Chief Executive James Litinsky said in a video conference from the White House that his company will invest an additional $700 million to create a U.S. supply of rare earth magnetic materials and a permanent magnet supply by 2024. The chain creates 350 jobs.
Currently, China controls 87% of the global permanent magnet market, 55% of rare earth mining capacity and 85% of its refining. Magnets are used in electric vehicles, defense systems, electronics and wind turbines.
Meanwhile, Berkshire Hathaway Energy Renewables (BHE Renewables) announced it will break ground this spring on a new demonstration facility in Empire County, California, to test the commercial use of its process for sustainable lithium extraction from geothermal brine. feasibility. This is part of a multibillion-dollar project to invest in sustainable lithium production over the next five years. The region hosts some of the largest lithium deposits in the world.
The White House also announced a partnership with Ford and Volvo to collect and recycle end-of-life lithium-ion batteries. Separately, the Department of Energy will set up a $140 million demonstration project aimed at recovering rare earth elements and key minerals from coal ash and other mine waste, reducing the need for new mining. It will also invest $3 billion in refining battery materials such as lithium, cobalt, nickel and graphite, as well as battery recycling facilities to create high-paying clean energy manufacturing jobs.
Key minerals like rare earths, lithium and cobalt are used in products ranging from computers to home appliances. They are also key materials for clean energy technologies such as batteries, electric vehicles, wind turbines and solar panels.
As the world transitions to a clean energy economy, global demand for these critical minerals will skyrocket 400-600% over the next few decades, and for minerals such as lithium and graphite used in electric vehicle (EV) batteries, demand will increase, the White House said. Add more – up to 4,000%.
President Biden signed the "America's Supply Chain" executive order a year ago this week, ordering a 100-day assessment of U.S. vulnerabilities in supply chains for critical minerals and materials. In June last year, the Biden-Harris administration said in a released assessment that America's overreliance on foreign and hostile states for critical minerals and materials threatens the nation's national and economic security.
Phoebe Moon, a doctoral student at the University of California, Irvine, who focuses on global supply chains and economic statecraft, said what Beijing currently holds is critical.
"We're using more water energy. We're using more climate-friendly and environmentally friendly energy," she told VOA. "And that's at the heart of the list of rare earth materials that the Biden administration has announced that they will address this issue."
Rare Earths
Rare earths are 17 minerals that are not rare, but they are difficult and expensive to mine and process cleanly. The United States is the world's second-largest rare earth miner after China, according to the latest government data . Other major rare earth mining countries include Myanmar, Australia, Madagascar, India, Russia, Thailand, Vietnam and Brazil.
Jen-Yi Chen, an associate professor of operations and supply chain management at Cleveland State University, said the government's goal is to achieve reasonable self-sufficiency in key industries such as automobiles and networking equipment to safeguard national security and competitiveness.
"'Reasonably', I mean not 100% ending our dependence on the Chinese because it would be too expensive and unsustainable, because our resources are not abundant, so we need to prioritise and focus on really essential supplies, "Professor Chen told VOA. "In general, we may still need Chinese input and production capacity to keep non-essential materials low in the near future, but there shouldn't be too many compromises on essential materials,"
Professor Chen said, despite the environmental costs, but increasing domestic production still makes sense.
"If you stop operations, the recovery time will be much shorter than going to a partner, especially during a pandemic," he added. It may also promote better environmental regulation because "they are in our backyard right now".
Chinese pressure
Earlier this week, Beijing announced sanctions aimed at limiting access to rare earth minerals by Lockheed Martin and Raytheon, which provide maintenance services for Taiwan's missile defense systems. Beijing sees Taiwan as a separate province.
Last month, lawmakers introduced a bipartisan bill in the U.S. Senate that could bar defense contractors from sourcing rare earths from China until 2026 and force the Pentagon to build a strategic stockpile of those minerals by 2025.
"The Chinese Communist Party controls the global supply of rare earth elements, which are used in everything from batteries to fighter jets. Ending America's reliance on China to extract and process these elements is critical to winning strategic competition with China and protecting our national security. It matters," said Republican Senator Tom Cotton, one of the bill's sponsors.
Phoebe Wen said that recognizing the importance of critical mineral supply chains is a good start, but basic cooperative efforts must also be undertaken to maintain geopolitical stability.
"The problems we face today are in many cases beyond our ability to solve on our own, and these efforts to bring manufacturing back and gain support from allies will create an echo chamber that undermines our efforts to understand each other and create peace in a more fundamental way," he said. she says. She was referring to efforts to move production domestically or to friendly countries.